How to find my font

With WhatFontis, a free online font finder, you are only three steps away to find the name of the font that you just can't stand not knowing about.

Step 1 Allows you to upload an image with the font or to enter the url of the image.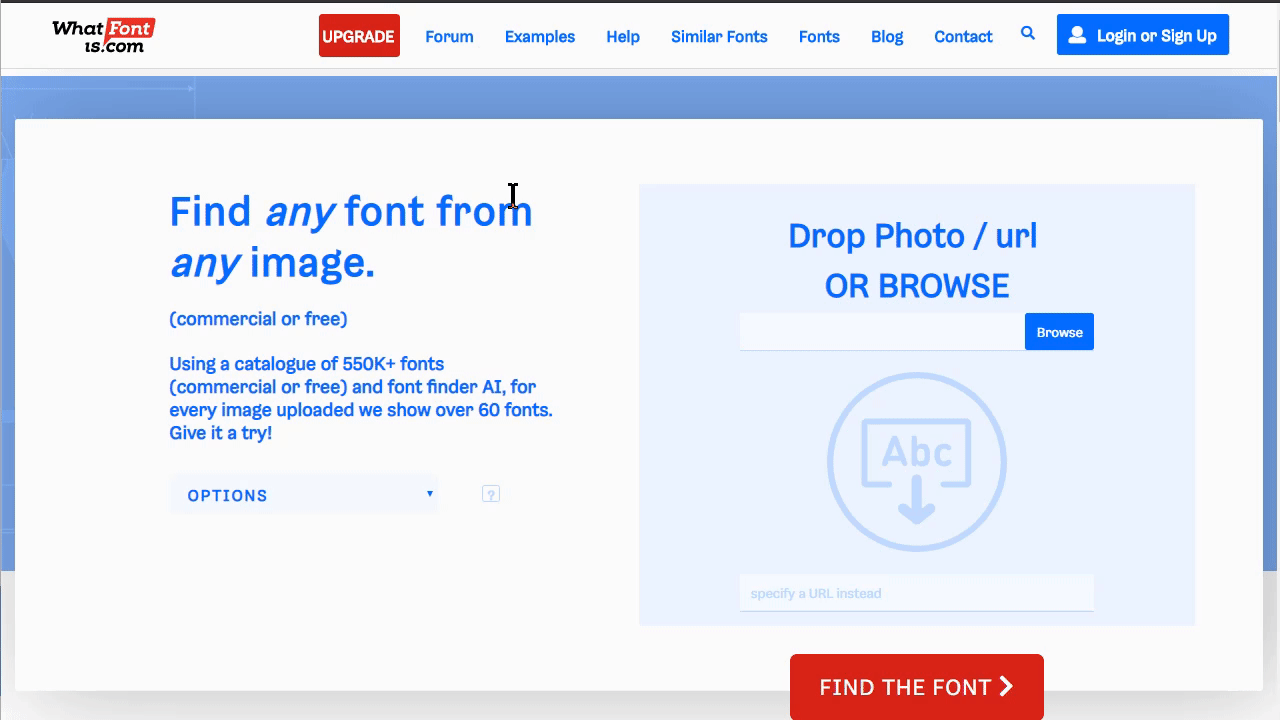 ---
Step 2 Verifies if the characters found by WhatFontis match the characters of your uploaded image. For this to happen, please input the corresponding character into each box below.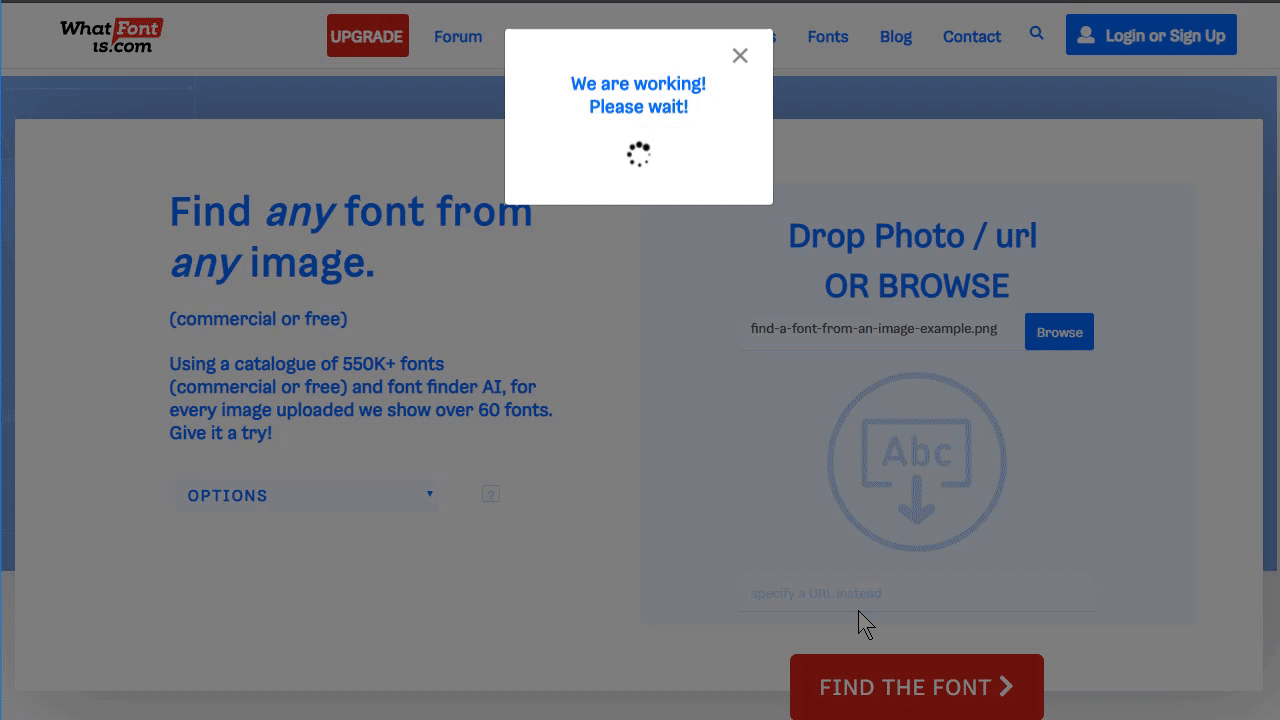 ---
Step 3 Identifies the font for you. If it doesn't find the right match, it suggests over 60 alternatives. You can scroll down through and choose the one that most resembles your font.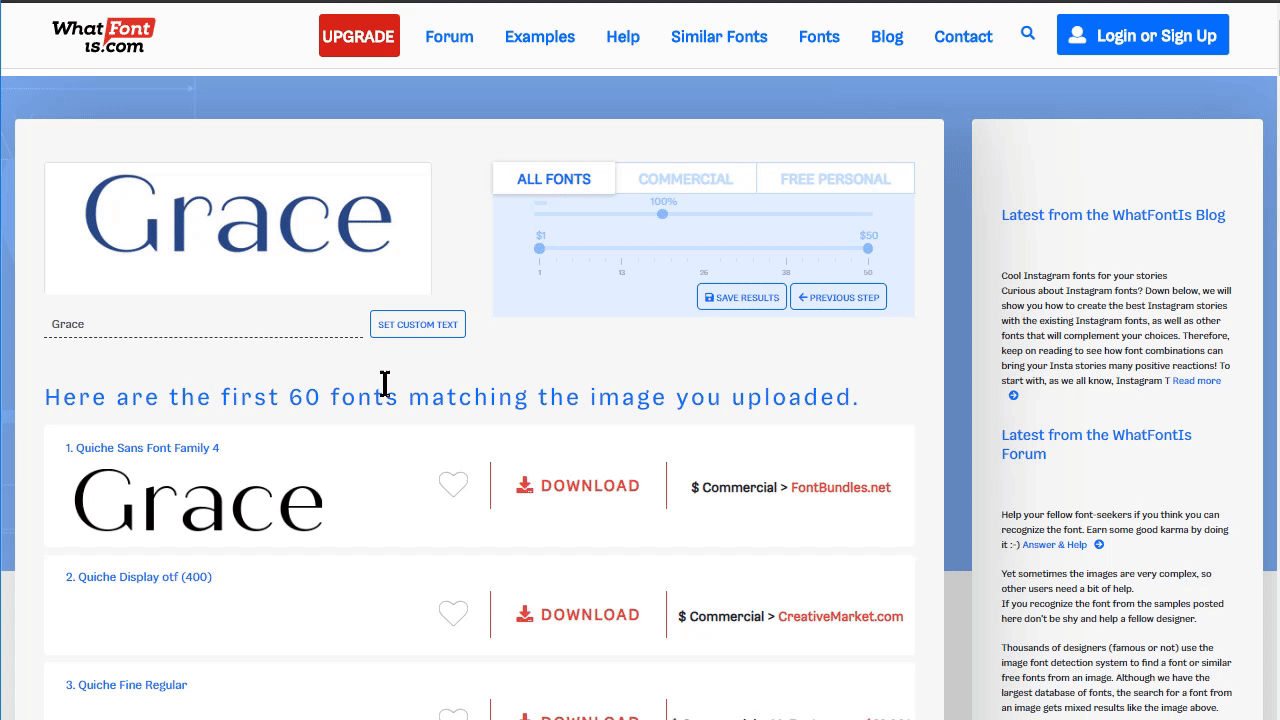 ---
If you want to know how to check a font on our website you can do this in 3 steps.
Step 1: Drag/Drop, browse or copy/paste the image on our home page.
Step 2: Input the characters in our font checker.
Step 3: Browse the results and select your special font.

---
Try What Font Is with this image:

These articles will help you find fonts step by step. Select a link from the left menu.
OK. I understand I want to find my font
---
Contact us
if you have any questions or need help.